Eminent Teachers
The way where the waves never sleep.......
Father George Joseph Pathiyil
Father George Joseph Pathiyil was the head master of Thalassery St.Joseph's Boys High School from 1952 to 1980.He made many reformations in the school system that existed during that time.It was due to his hardwork and selfless service that he obtained the state award for the best teacher in 1976 and national award for the best teacher in 1977.Father Pathiyil is one among those eminent people who show their excellence in all fields in which they interfere.
Father was able to visit many foreign countries through which he earned sufficient information regarding the co-ordination and management of institutions. He invested all those goodness that he earned by dedicating his service in our great institution. He insisted that mid term examinations are necessary for attaining good result.Due to such reformations brought about by him ,Thalassery St.Joseph's school became one among the best schools in the district.He brought into practise those systems that he obtained from the Madras Layola collage.
Father has visited a number of foreign countries .He worked as a teacher at The St.Francis Wheaton School for six years. He also assumed the positions of Calicut University senate member, Kerala Hockey Association and Amature athletic association state vice president. Father who now stays at Thellakam karithus viyani home, lives in the hearts of all those who worked along with him and in the hearts of whom he taught.
Murkoth Kumaran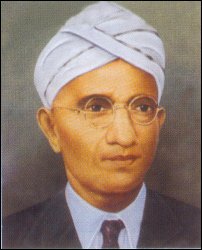 Sri.Murkoth Kumaran is one of the best short story writers in Malayalam literature.He was born in 1874 at Thalasserry.He has obtained B.A.Degree from Madras Christian College and thereafter he has undergone training for teacher education from Sydapetu College.Then he joined as a teacher in 1890 at St.Joseph's Boys High School ,Calicut and worked as the first assistant in St Joseph's Middle School ,Thalasserry.
After his meritorious service he has retired from his career as a teacher in 1930.Eventhough he was a writer he used to find time to serve the people by interfering in social problems.He served as Thalasserry Municipal councellor for 18 years aswell as the member of malabar district education coucil for 9 years.His major works such as Gadhyamanjari 1 part ,Vasumathi etc are praiseworthy.He died on June 25th 1941.
Kanari master
Sri.P.Kanari master was one among the important charioteer of Thalassery St.Joseph's Boys' High School . He was appointed as the headmaster of St.Joseph's Middle School in October 1940. He was a teacher who was much respected by the students as well as the teachers. Kanari master with the help of his friends collected the signs of 101 eminent persons of Thalassery and prepared an application form for the conversion of Indian Middle School into a high school. As a result of his attempts and support from the manager of the school during that time, Mousinhor Rodrigues, the Indian Middle school was converted into a high school. On March 15th 1941, an order came from the Madras government to transform the Indian Middle School to high school. On June 1st 1941, the school was named as St.Joseph's Boys' High School was the first headmaster.
T.K Balan (1972 - 1992)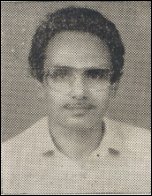 Dr O. Krishnan Patiyam (1964 - 1993)
Dr O. Krishnan worked as malayalam teacher in St Joseph's Boys school for the period 1972 to 1992. He took his doctorate degree in malayalam literature on a comparitive study on Tamil - Malayalam literature from Calicut university. He published lots of Travelogues, Translatory works in malaylam. He is still alive in our minds with his creative works.